Sex Tech Panel
This session took place on April 8th.
Lora Haddock DiCarlo
Founder & CEO | Lora DiCarlo .... Because some barriers need breaking. ?? she/her @loradicarlo_hq https://loradicarlo.com/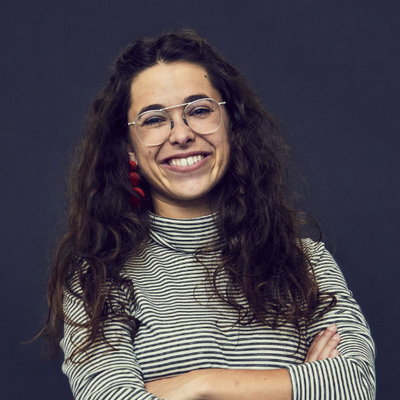 Alexandra Fine
Positive Vibe Slinger | CEO + Co-founder @dameproducts | into high fives
Lora Haddock DiCarlo:

Lora DiCarlo was founded in 2017, and after spending a decade in the healthcare industry DiCarlo put her obsession with anatomy hard to work. She is the inventor of Osè, a first of its kind product that holds 9 patents pending in micro-robotic technology and was a CES 2019 Innovation Awards Honoree in the Robotics category. When the award was redacted, she opened the public conversation about gender bias and inclusion in the tech industry and worked with CTA to update their policies for 2020.

DiCarlo has been listed as one of the top 53 women CEOs disrupting HealthTech by Forbes. To date, Lora has raised $5.2M for the company, including government funding from the State of Oregon, and sits on the board of the Technology Association of Oregon. She and her team slammed out of the gate at the end of 2019 to bring home $3M in presale revenue in their first five weeks of launch.

Alex Fine:

Fine is the CEO of Dame Products, which translates the nuances of our sexualities into human-friendly toys for sex. A lifelong student of sexual health, Fine earned her Masters in Clinical Psychology with a concentration in sex therapy from Columbia University.

Realizing that her skills would be best put to use making concrete improvements to people's lives, Fine began developing her own vibrators at home and asking friends to give her their feedback. She was gaining startup experience with an organic shampoo company, and decided the time was right to put her passions and her business acumen to use in the world of sex toys.

In founding Dame Products, Fine intends to start necessary conversations, to listen rather than assume, and to create products that enhance intimacy. As a company focusing on female sexual pleasure, Dame Products have faced barriers and double standards along the way. Back in 2018, the Metropolitan Transit Authority (MTA) banned the company's campaign after initially approving it — despite allowing ads for medication for erectile dysfunction and low male libidos.
This session ended on April 8th, 18:30