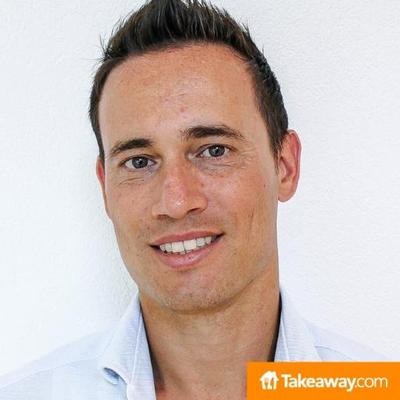 Jitse Groen
Founder, food delivery dinosaur and CEO of https://www.takeaway.com/
Jitse Groen is the founder and CEO of Takeaway. Takeaway.com is a leading food delivery platform in Europe with a strong foothold in The Netherlands (via Thuisbezorgd.nl), Germany (Lieferando.de), Austria (Lieferservice.at), Belgium (Pizza.be), Portugal (Pizza.pt), Switzerland (Pizza.ch), France (Pizza.fr), Luxembourg and Poland (Pyszne.pl). They also operate in Vietnam under the brand Vietnammm.
A month ago Jitse successfully took the company public and raised 378 million euros (415M US) with the IPO. They are listed as TKWY on the Euronext stock exchange.
Jitse started the company at age 21 back in 2000 with 100 bucks, now 16 years later, he's still leading the company and took it public.
Go ahead, ask that burning question. Now is your chance.