Hans Jørgen Wiberg
This session took place on May 7th.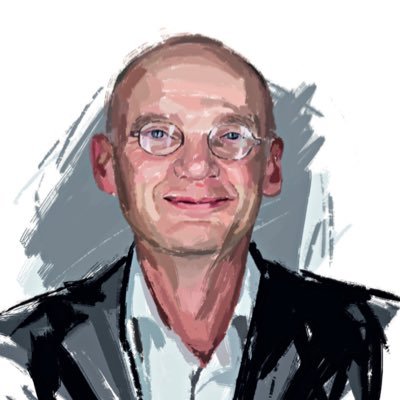 Hans Jørgen Wiberg
Proud father and husband Founder @BeMyEyes TEDx speaker. Foreign Policy 100 global thinker | advisory board @minlandsby
In 2012 Hans Jørgen Wiberg was a Danish furniture craftsman, visually impaired himself. Through his work at 'The Danish Association of the Blind', he recognized that blind or low-vision people often needed a little assistance to solve everyday tasks. However, it wasn't until a blind friend told him that he used video calls to connect with family and friends, who could help him with these tasks, that Hans Jørgen got the idea for Be My Eyes.

He believed that the technology of video calls could be used to visually assist blind or low-vision individuals, without them having to rely on friends and family, but using a network of volunteers. In April 2012, Hans Jørgen presented his idea at a Danish startup event, where he got connected with a team that was ready to make Be My Eyes a reality. On January 15th 2015, the Be My Eyes app was released for iOS, and within 24 hours the app had more than 10,000 users. Since the release of the iOS app, an Android version has been in high demand. The Android version was finally released on October 5th 2017. In December 2017 Be My Eyes was chosen as Google Play Best Apps of 2017 in the categories; "Most Innovative", "Best Daily Helper" and "Best Hidden Gem", and in May 2018 Be My Eyes won the Google Play Award 2018 for "Best Accessibility Award".
This session ended on May 7th, 15:00